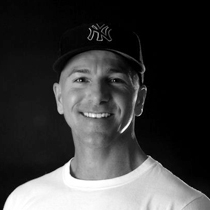 Glen T.
Massage Therapist "LMT, NCTMB"
---
"Not your ordinary, everyday massage." That's the idea when working with Glen Taylor, a state licensed and nationally certified massage therapist practicing in Austin, Texas.
A professional dancer and gymnast for 15 years, Glen spent plenty of time on massage tables while touring the world, from Japan to Dubai, and has first-hand knowledge of how bodywork can benefit a person's physical well-being. Today, he brings this same sense of muscular relief to his clients, and has developed a clear passion for what he does.
"Life is too short to live with pain," says Glen, who established Rub Massage in the heart of the live music capitol of the world. Much more than a bodyworker, Glen also considers himself an ally to his clients' health. "I enjoy teaching my clients about the importance of body, mind and spirit maintenance," he says.
While Glen specializes in working with athletes, dancers and entertainers, all individuals who lead active and sometimes stressful lives can benefit from a therapeutic session with this dedicated bodyworker. In addition to private clients, he also works with Broadway shows, music acts, dance troops and on film sets, and volunteers his services to numerous causes and festivals.