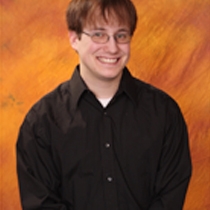 Ryan D.
Massage Therapist "LMT"
---
"I have a passion for massage therapy and believe that everyone should get a massage on a regular basis," says Ryan Duncan, licensed massage therapist and graduate of the Utah College of Massage Therapy.
Ryan offers massage therapy, holistic health options, and rest and relaxation for the body, mind and soul. He specializes in CranioSacral Therapy for treating migraines and mental disorders, and shiatsu, which in his opinion is "the best massage in the business." As he puts it, "It is my goal to provide the highest quality, personalized massage to fit your current needs, including CranioSacral Therapy which has helped with my migraines and headaches more than prescription medications."
Ryan says he is a proponent of shiatsu because it simultaneously treats the physical and energetic bodies. "It calls for a lot of stretching. It's the lazy man's yoga," Ryan quips. "But once you try it, it will be your favorite massage."