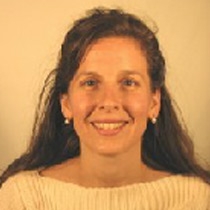 Shamsi P.
Acupuncturist "MS, LAc"
Licensed acupuncturist Shamsi Pourfatemi Creps has maintained a private practice in Bernal Heights, San Francisco, for more than eight years. There, she incorporates cupping, moxibustion, acupuncture, gem stones, nutritional counseling, nutrition education and Chinese herbal formulas into her practice.
Shamsi was first introduced to acupuncture and Chinese medicine while in the Peace Corps. "As I saw clients being effectively treated for a variety of illness simply with a few needles, food guideline and herbal/flower remedies, I became enamored with the power of Chinese medicine," she recalls. "That passion continues to influence my practice, and I enjoy working with clients treating a wide array of health concerns."
At her private studio, Shamsi works with clients of all ages and genuinely loves her job. Client education is a core value for Shamsi, who focuses on teaching clients how to better take care of their bodies based on their unique constitutional needs. "I work with them to embrace lifestyle changes that will benefit their overall health, and we find creative ways to incorporate changes that are sustainable," Shamsi explains.
Shamsi believes in the power of nutrition, and enjoys showing clients how food has the power to support their immune, hormonal and mental well-being. "I believe that the most potent form of medicine is food," she says. "I regard food as a source of nourishment for the body, rather than a means of satisfying cravings." As for Shamsi's clients, they tend to respond well to her philosophies. "Clients appreciate learning how to work with food in new ways that benefit their overall health," she says.
---
Professional License
AC 9963
Certifications
California Acupuncture Board