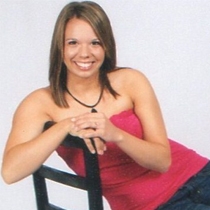 Elise P.
Massage Therapist "LMT"
"I think encouragement is very important to the healing process," says licensed massage therapist and owner of Tender Embrace Spa and Clinic, Elise Procell. "I always let my clients know when they're improving. Even if the improvement is small, it's a step in the right direction."
Elise, a graduate of the Professional Massage Training Center, was first drawn to massage when her mother suffered a debilitating stroke. After four massage sessions, her mother was able to walk again. "After that, I knew that massage was what I needed to do," Elise says.
Now a practicing therapist, Elise's clients include injured athletes, arthritis sufferers, and people seeking relief from migraines or carpal tunnel syndrome. She enjoys helping people heal without the use of pills or surgery, and say, "I've had clients lower their blood pressure meds because of massage, or get off antidepressants. During a massage, they leave their stress at the door and their bodies are able to begin the healing process."
In addition, Elise teaches her clients ways to continue the healing process at home. She suggests stretching, exercise and staying hydrated. "My clients are very important to me," Elise says. "I do my best to relax their bodies and minds while enhancing their spirits."
What to Expect
Before the session, Elise will discuss any client concerns or goals. Based on this information she will craft an individualized treatment plan. Clients are asked to undress to their comfort level, and will remain properly draped throughout the entire session.
---
Professional License
state: 2009037576 national:596815-10
Certifications
Missouri State Board of Therapeutic Massage
Specialized Training
Professional Massage Training Center, Springfield, MO, 2010