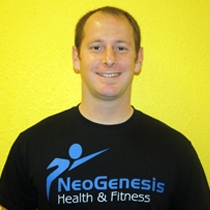 Charles (Rob) H.
Massage Therapist "LMT, NCTMB"
An avid athlete himself, state licensed and nationally certified massage therapist Charles (Rob) Hufham uses sports specific techniques that focus on healing—not necessarily pampering—the underlying muscles of the body.
When it comes to the recovery process, Rob aims to bring about results in the most efficient manner possible. "There is always something that can be done to help speed up the recovery process," he says. "Most people just sit around and wait, thinking that time and rest are the best solutions—well, time is short and inactive rest causes setbacks."
With two certifications, three professional memberships, and two science degrees (with a third on the way), Rob's expertise is far reaching and covers everything from the physiology of the body to the ways in which its structures function. To enhance his clients' well-being, he utilizes advanced therapeutic modalities such as deep tissue massage, sports massage, neuromuscular therapy, trigger point therapy, flexibility enhancement, and rehabilitation and recovery enhancement.
From park players to professional athletes, Rob's mission is consistent from one client to the next: to speed up the recovery process for those looking to stay active through all stages of life and to perform at their best. "I know it can be frustrating to be stuck waiting for recovery," he says. "When clients are happy with my services because they feel that it helps them accomplish their goals, that is what makes it all worthwhile."
---
Professional License
NCBTMB #583022-09
FL License MA57736
Certifications
Florida Board of Massage Therapy
National Certification Board for Therapeutic Massage and Bodywork
American Council on Exercise (ACE)