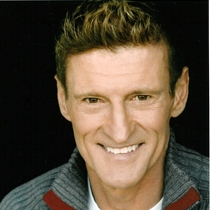 Bruce K.
Personal Trainer "CPT"
Bruce Kenny understands that it can be difficult to find "me time" in this fast-paced world, and helps clients clear a space in their schedule for fitness and their health in order to ultimately improve every other aspect of their lives.
A personal trainer with more than 20 years of industry experience, Bruce doesn't just help clients get results—he teaches you the ways—and the reasons—to maintain them over time.
Bruce trains clients out of their private homes and gyms in Santa Monica, Calif., working with a variety of individuals, from famous Hollywood producers to your average weight loss-seeking individuals. Personalization is at the core of his training programs; Bruce knows how to create a workout regimen that keeps the mind and body active for an all-around productive life.
While his clients are typically on-the-go types, Bruce is no drill sergeant and guides them to tap into their energy reserves rather than pushing them to exhaustion. By emphasizing the kinds of exercise that are rejuvenating and stress-relieving, he utilizes fitness as a way to both educate and empower his clients, helping them to understand the importance of a healthy lifestyle and to live by this new-found philosophy.
In addition to his private clients (and training his wife and daughter!), Bruce is constantly involved in any number of projects in an effort to help and inspire those in need of positive change. He donates training sessions to several organizations, spreading awareness of the benefits of exercise and speaking to families about the importance of fitness early in a child's life. He also participates in a program to help addicts forge a road to recovery using exercise.
---
Professional License
IFPA #12440
Certifications
International Fitness Professionals Association (IFPA)