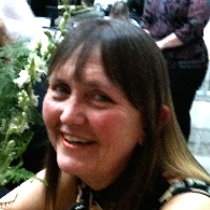 Judy C.
Massage Therapist "CMT"
Having worked for five-star resorts, chiropractors and as a sole practitioner, Judy Christen has developed a strong yet gentle touch that addresses key areas of pain or discomfort while delivering an overall sense of relaxation and wellness. "I get a lot of positive feedback on my work," she says.
Judy has more than 20 years of experience as a massage therapist and is certified in the state of California and on a national scale. A graduate of the San Francisco School of Massage in 1992, she has worked privately as well as in a prestigious spa setting, and currently offers bodywork services in her personal studio and in client homes throughout Sacramento, Calif.
While Judy's expertise ranges from traditional modalities like Swedish massage to advanced techniques, such as shiatsu and CranialSacral Therapy, the most important thing she teaches clients is somatic education, which is a form of functional integration. "Through daily movements, which look a bit like yoga, one can keep their body free from pain and or restricted movement," Judy says. "It's all a matter of educating the body to do something which it has forgotten to do yet can still remember. The body needs to be reminded of this preferably on a daily basis."
Above all, Judy's approach can be described as collaborative by nature. "What I like most about my work is the interaction of energy between client and practitioner," she says. "It's all about energy and moving it in the right direction. I enjoy being a healer and making people feel good."
---
Professional License
California Massage Therapy Council: 22321
NCBTMB: 15522-00
Certifications
California Massage Therapy Council
National Certification Board for Therapeutic Massage and Bodywork
Specialized Training
San Francisco School of Massage, 1992
Certified Hanna Somatic Practitioner, Novato, CA, 1995