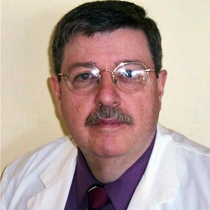 David Francis F.
Chiropractor "DC"
Located in the Far View Hills subdivision of Knoxville, Tenn., Dr. David Francis Fair offers a home-office setting to clients seeking pain relief. In practice since 1987, he strives to make a significant connection with each patient, offering not only adjustments but advice regarding health choices.
Dr. Fair aims to treat his clients in a holistic manner, answering questions about nutrition, activities and general frustrations in order to improve their overall well-being. Using a hands-on approach and applied kinesiology to determine proper treatment, he helps individuals suffering from a wide variety of ailments. To keep costs down, he prefers to keep ancillary procedures to a minimum, however, will make referrals to other providers as needed.
A Philadelphia native, Dr. Fair was introduced to chiropractic benefits at a young age. After his mother suffered a back injury, causing constant shooting pains, she found no relief from doctors and hospitals despite seeking treatment for almost a decade. After seeing a chiropractor just three times, the chronic pain that lasted for years suddenly subsided.
Before studying to become a chiropractor, Dr. Fair completed seminary training, following by another six years with a psycho-social rehabilitation agency. After graduating from Palmer College of Chiropractic in 1987, he worked in several clinics prior to opening his own practice in a commercial location. He established his current clinic in 2003.
---
Professional License
732
Certifications
Tennessee Board of Chiropractic Examiners
Specialized Training
Auriculotherapy, Holder Research Institute Certified, 1997
Temporo-Mandibular Disorders, Los Angeles College of Chiropractic Certified, 1995
Applied Kinesiology 100-Hour (X3) Certification Training, International College of Applied Kinesiology (ICAK), 1987
Pierce Stillwagon Technique-Advanced, Palmer College Certified, 1986
Logan Basic Technique, Palmer College Certified, 1986
Activator Methods Technique, Palmer College Certified, 1986