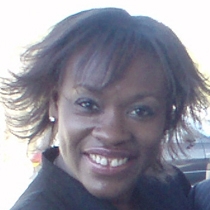 Telli C.
Chiropractor "DC"
With years of natural, drug-free, successful healing under her belt, Dr. Telli Counts treats clients of all ages to inclusive, customized treatment plans at her Columbia, S.C. clinic.
By addressing lifestyle choices, diet and nutritional factors and even the benefits of good posture, Dr. Counts helps clients achieve pain-free, healthy lives. She says, "I became a doctor to help people. I love being a chiropractor because I get to see people get well and stay well through a drug-free way of life."
With a commitment to her patients' life-long health, Dr. Counts treats individuals of all ages. Soon-to-be-mothers can "expect" relief from aches and pains associated with pregnancy. Dr. Counts also takes a particular interest in treating autistic children and even very young clients. "I love to speak to young people about making good choices in their lives," she says.
Dr. Counts' healing abilities don't begin and end with in-office adjustments. Lifestyle counseling is an essential part of her practice, as she instructs clients on proper diet and nutrition, and other essential skills for long-term health. A believer in the power of good posture to alleviate pain and contribute to overall well-being, Dr. Counts educates all of her clients, exposing them to this important tool.
---
Professional License
3124
Certifications
South Carolina Board of Chiropractic Examiners