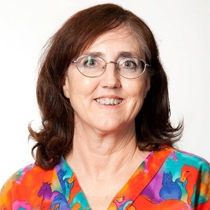 Cynthia H.
Massage Therapist "LMT"
Cynthia Hill-Meriwether puts over 30 years of medical experience to work in her self-owned massage practice in the Brookside section of Tulsa, Okla. With thoughtful facilities and a whole-body approach to health, Cynthia is dedicated to changing lives for the better.
Cynthia, who had practiced nursing for over 30 years, decided to pursue her license in massage therapy after seeing the benefits of massage firsthand. A self-starter, Cynthia is the owner of a private bodywork practice and finds great enjoyment in "the joys and trials of entrepreneurship."
Owning her own facility enables Cynthia to focus on the techniques and practices she finds most important. Specialized tables allow access for clients with disabilities as well as full-back massages and safer inclined positions for pregnant women. Cynthia and her staff provide forms for insurance companies (when applicable) and take the guesswork out of using Flexible Spending Accounts.
In her studio, individualized massages are a cornerstone to Cynthia's practice. "Every massage therapist brings her own personality, beliefs and energy into the session," Cynthia says. Even if massages are identical in other respects, Cynthia's close attention to personal history and her practiced observations ensure healthful, customized care. She is adamant about the benefits of not only personalized massages but frequent sessions too. "It's like compounding interest in the bank," she says. To sweeten the deal, Cynthia's practice offers specials to return customers.
Cynthia encourages clients to extend their healthy habits beyond the walls of her office. "Good posture is a soapbox of mine," she confesses. "I like to compliment people on the small measures they take to improve their lives. Success breeds success," she continues. "When all parts of a life are healthy and optimal then the whole will not be easily broken."
---
Professional License
H4086
Specialized Training
Jenks Community Education Massage Program, 2008