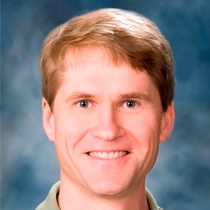 Andrei K.
Structural Integration Professional "LMT, NCTMB"
Clients walk out of Andrei Kazlouski's office often feeling taller and straighter. It's no wonder—as a structural integration professional, he works on realignment through structural integration and myofascial release.
If poor posture is the precursor to a lifetime of stress, Andrei wants to nip that in the bud. This structural integration professional helps individuals of all ages, from children to seniors. Based in Lehigh County, Pa., he helps clients not only sit up straight, but reduce chronic pain caused by tension patterns.
"I love when my clients leave my office taller, straighter and more balanced than when they entered it," he says. "After a session, there comes a feeling of a newly found freedom of movement that cannot be confused with anything."
Before graduating from The School of Integrative Therapies in Holmdel, N.J., Andrei already had more than five years' experience as a licensed massage therapist, specializing in myofascial release, orthopedic neuromuscular therapy and sports massage. He became interested in structural integration when suffering from his own physical restrictions. After trying it for himself, he decided to make the modality a career focus.
Using the traditional Rolf method, Andrei takes it a step further by incorporating biomechanical techniques as taught by master Liz Gaggini. "I find it most satisfying to be able to share my expertise with my clients so that they could experience the miracle of feeling great in their own bodies," Andrei says.
What to Expect
Structural integration is an organized process, with each session building upon the foundation of the previous session. Clients usually see Andrei for a series of 10 appointments, although single sessions are available. The initial consultation includes a body assessment and technique demonstration.
---
Professional License
Board Certified Structural Integrator
Certifications
National Certification Board for Therapeutic Massage and Bodywork
Specialized Training
School of Integrative Therapies, 2007
The Health Options Institute