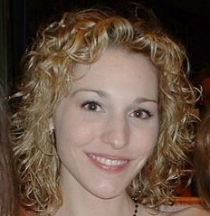 Heather K.
Massage Therapist "LMT, NCTMB"
"I worked in the insurance business for 10 years, and the amount of surgeries and prescription medication addictions I saw convinced me that there must be a better way to manage pain," says licensed massage therapist and owner of The Loft Massage Therapy, Heather Kierczak.
"When I discovered the difference a therapeutic massage can make in the lives of chronic pain sufferers, I knew it was the career for me," says Heather.
She should know. No stranger to chronic pain, Heather explains that she has family members who've dealt with it for years, convinced their options were limited to medication and endurance. By using a combination of deep tissue techniques and stretching, Heather has been able to help them increase range of motion and decrease pain. "My longest running client has scoliosis and has dealt with pain her whole adult life," Heather says. "Massage has helped to relieve it."
Heather, who graduated from the Ann Arbor Institute of Massage Therapy in 2010, is certified in a variety of modalities, including neuromuscular therapy, myofascial release, and therapeutic hot and cold stone treatments. Whether they're seeking relaxation or recovery, Heather says the best part of her day is when the client gets off the table and "can't believe how much better they feel."
In addition to her own practice, Heather works as a therapist for the University of Michigan. "I truly enjoy working with the inpatients, staff, and guests at the hospital, but nothing compares to the joy and satisfaction I receive from owning my own business," she says. "This is my true passion, and I am so happy to have such a fulfilling career!"
What to Expect
Heather asks all new clients to fill out a health history questionnaire and to be prepared to chat about their specific therapy goals and concerns. During the session, Heather is focused on the client's comfort and well-being and encourages communication for greater client satisfaction.
---
Professional License
NCBTMB 589605-10
Certifications
National Certification Board for Therapeutic Massage and Bodywork
Specialized Training
Ann Arbor Institute of Massage Therapy, 2010