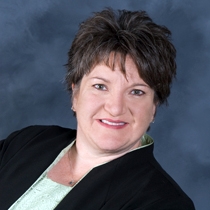 Stacey A.
Massage Therapist "LMT, NCTMB"
Licensed massage therapist Stacey Alzheimer considers it her personal mission to help clients heal from past health care issues so they can accept the challenge of new endeavors.
"You know your body best. Pay attention and honor what your body is telling you," says this NCBTMB certified bodyworker. Stacey, a graduate of Healthworks Institute, has been a practicing therapist for six years.
"Where you are right now is the only place to begin to get better," Stacey says. "I believe in doing all that you can to improve yourself, and I am here to offer help and encouragement on the way." This dedication to her clients' health is the backbone of Stacey's practice. Along with support and guidance, she offers understanding and is committed to helping her clients forgive themselves and move on from past health care mistakes.
Stacey specializes in reflexology, shoulder, back and neck work, and stretching education, and accepts insurance in certain cases. "Most of my clients are Baby Boomers and Generation X'ers who are newly committed to their health in order to enjoy the life for which they've worked so hard," she says.
Stacey also believes in reaching out to the community, and offers special rates to seniors, students and active or inactive military personnel. "I love people and I love to help," she says. "We are here to help each other."
What to Expect
Before the initial session, Stacey asks clients to fill out a health intake form. After discussing their previous and current health conditions and goals for the session, Stacey devises a treatment plan. During the session, Stacey encourages clients to speak up about pressure or pain. Afterward, clients are asked to demonstrate their new range of motion, and Stacey will make recommendations of stretches to do at home.
---
Professional License
Montana State License 592
Certifications
Montana Board of Massage Therapy
National Certification Board for Therapeutic Massage and Bodywork
Specialized Training
Healthworks Institute, Certified Massage Therapist, 2006
Certified in Integrated Reflexology, 2007