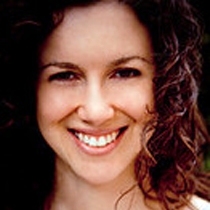 Alyssa D.
Acupuncturist "LAc"
Healthy living is licensed acupuncturist Alyssa Dazet's passion.
When a sudden heart condition left Alyssa hospitalized and in distress, she found herself searching for answers that went beyond Western diagnostic practices. "Simple humanity was a huge piece of what was missing in the care I had received," she explains. "There were so many events that seemed in opposition to cultivating health and healing that once I had finally recovered from my surgery, I knew there must be more to medicine than this."
Alyssa grew up surrounded by the natural landscape of New Hampshire, yet found that southern California would better allow her to engage in her favorite hobbies, from surfing and hiking to farmers' markets, meditation and yoga. A graduate of YoSan University's four-year master's program, Alyssa now shares her knowledge of and passion for holistic health practices with others. She wholeheartedly believes that, with the right treatment and lifestyle, the body can heal itself.
An acupuncturist and physician of Chinese medicine, Alyssa offers an alternative to traditional Western health care at her private studio, where she helps a wide range of clients find the treatment they needed for everything from sciatica to stress. Whether 20 or 80 years old, Alyssa welcomes clients of all ages—even kids—and treats disorders of the neurological, circulatory, immune and respiratory systems.
---
Professional License
AC 14217
Certifications
National Certification Commission for Acupuncture and Oriental Medicine
California Acupuncture Board