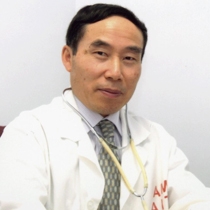 Kexin B.
Acupuncturist "LAc"
The recipient of the highest postgraduate medical degree in China, licensed acupuncturist Kexin Bao has more than 36 years of experience practicing and teaching in China and the U.S. and holds a PhD in Traditional Chinese Medicine.
Working with patients in Rosemead, Calif., Kexin combines the principles of Traditional Chinese Medicine with modern Western medical practices. At his clinic, he offers a comprehensive blend of acupuncture, tui na massage, and herbal and American alternative medicine.
Available treatment modalities include but are not limited to acupuncture, therapeutic massage, herbal medicine, qigong, cupping, gua sha and health product services. No matter the treatment program designed, patient education is a cornerstone of Kexin's practice, ensuring relaxation and comfort for the duration of the session.
---
Professional License
AC3544
Certifications
California Acupuncture Board