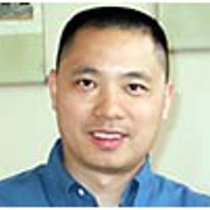 Michael M.
Acupuncturist "LAc"
Licensed acupuncturist Michael Moy has treated more than 10,000 patients during the last 17 years of practice at Acupuncture Health Center, "Chicagoland's finest acupuncture clinic."
Michael is very much passionate about helping clients eliminate pain and discomfort. He describes every new case as a challenge, and looks forward to deciphering the best and most effective solutions to both physical and emotional ailments.
Raised in China, Michael was drawn to the ancient Chinese medicine arts as a teenager, participating in tai chi and fung shui studies at an early age. He completed his formal training at Guangzhou University of Chinese Medicine in China before going on to serve as a senior apprentice under Dr. Yuan Tian Ci, a 96-year-old herbal and acupuncture specialist in Chicago, Ill.
Michael's primary area of focus is pain management, and at his clinic, this martial arts expert treats athletes for sports injuries, carpenters for work injuries, and all other clients for migraines, carpal tunnel syndrome, tennis elbow, lower back sciatica, chronic sinus coughs and more. Throughout his career, he has taken on such patients as U.S. Olympians, football players, baseball players, swimmers and marathon runners.
What to Expect
Michael first asks clients to describe their symptoms as he takes note of any relevant background information or previous complaints. During the treatment, he teaches clients how to breathe as he inserts needles to prevent pain. Clients are asked to describe the sensation of the needle. Collaboration, cooperation and a two-way understanding is of utmost importance.
---
Professional License
198-000243
Certifications
National Certification Commission for Acupuncture and Oriental Medicine
Illinois Department of Professional Regulation