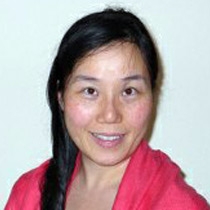 Kim V.
Acupuncturist "LAc"
Women seeking help for infertility, hormonal imbalance or prenatal care look to Kim Vandeveer, a licensed acupuncturist in practice since 1996. At her offices in Rohnert Park and Petaluma, Calif., she also sees clients suffering from chronic illness, sports injuries and occupational accidents.
Drawn to self-improvement, healing and health from a very young age, presently Kim is a Primary health care provider to serve the community. After earning a bachelor's degree in health education from San Francisco State University, she also hold Masters of Science from the Acupuncture Integrative Medicine College in Berkeley, Calif.
Kim offers one-on-one sessions with payments based on a sliding scale. Each individual is assessed before treatment is administered with a protocol that involves a mix of modalities. Some clients may require acupressure and deep tissue while others need fascial release, trigger point therapy or cupping.
In all cases, communication is key, notes Kim. Results can't be achieved if goals aren't set in the first place.
Kim also teaches clients how to increase self-awareness through breathing and relaxing the body with simple qi gong exercises, self-massage, supplements and herbal formulas. In addition to acupuncture and herbal medicine, she offers facial rejuvenation and Chi Nei Tsang, a form of abdominal massage designed to help detoxify and strengthen the body.
---