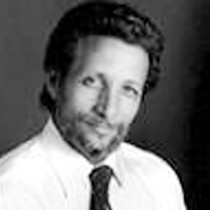 Steven S.
Acupuncturist "DC, LAc"
As a licensed chiropractor and acupuncturist, Dr. Steven Schram combines disciplines from the East and West to provide comprehensive holistic treatment.
Dr. Schram's office is located in midtown-Manhattan—a convenient space suited to New Yorkers from every borough. There, he offers chiropractic adjustments and acupuncture treatments to reduce pain for a variety of ailments and disorders.
Specializing in lower back pain, neck pain and migraines, Dr. Schram sees many clients recovering from surgery, some of who have sought treatment from various doctors and practitioners with no relief in sight. He works with adults and children alike, making an effort to see clients on the same day if pain is persistent.
Dr. Schram is skilled in cranialsacral and visceral manipulation, and is also certified in Chinese herbology. With several academic degrees under his belt, and an extensive education, he continually researches natural, non-invasive modalities to better help his clients.
---
Professional License
NY State Lic. 815
Certifications
New York State Board of Chiropractic
Specialized Training
Upledger Institute
Pacific College of Oriental Medicine, 1996