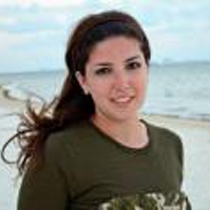 Beth W.
Registered Dietitian "MS, RD"
At her private practice in Brooklyn, N.Y., registered dietitian Beth Warren counsels adults and children alike with medical issues and other circumstances that require special attention to diet and eating habits.
At some point in life, most people are required to reevaluate their food intake in order to improve their health and well-being. Whether you are struggling with ulcerative colitis or general weight management, Beth can help you find your way to a happier, healthier life—one meal at a time.
An initial hour-long session will arm this food guru with the necessary information to figure out what her client's needs are—and how they can better manage them. Beth cooks up nutrition plans specific to each client, structuring success with attainable goals to help pave the way to healthful eating habits.
After assessing family and medical history, as well as conducting physical and nutritional intakes, a plan is laid out, whether guided by diabetes, an eating disorder, allergies or another concern. By following up with weight checks, plan modifications and discussions, nutrition goals can be effectively met or adjusted accordingly.
Beth, a Brooklyn College graduate, holds both a master's degree and a certification in nutrition, and is a New York state licensed dietitian and nutritionist.
---