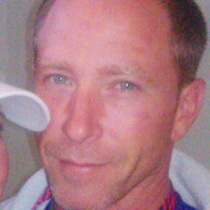 Christopher S.
Massage Therapist "CMT"
Military veteran Christopher Sturgill sought a more peaceful occupation after retiring from the army. "I decided to enter the field of medical massage in order to assist others in improving their quality of life," Christopher says. "It's rewarding and definitely a field of mutual benefit."
After graduating from the Dayton School of Medical Massage in May 2011, Christopher sat for and passed his state medical boards the following June. In addition to his education and forty clinical massage sessions, Chris has performed more than 150 hours of therapeutic massage.
During each session, Christopher tries to incorporate several modalities, including Swedish, deep tissue, trigger point therapy and muscle energy techniques. He also educates his clients on the dual importance of hydration and relaxation to promote optimal healing.
---
Professional License
33.019868
Certifications
Ohio State Medical Board
Specialized Training
Dayton School of Medical Massage, Dayton, OH, 2011