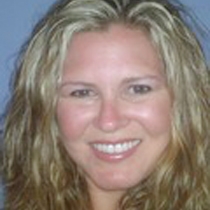 Cari C.
Acupuncturist "Dipl Ac, DOM"
A nationally board certified practitioner of acupuncture and Oriental medicine, Cari Cater offers affordable holistic services to residents of Smyrna, Ga.
Cari graduated summa cum laude from the East West College of Natural Medicine, where she served as president of the student government and assisted in instituting their Alumni Association. Since co-founding the Atlanta Center for Energy Medicine in Smyrna, Ga., she has continued to expand her skill-set through numerous seminars in Traditional Chinese Medicine, nutrition, hormone health, anti-aging, homeopathy and CAM/holistic medicine.
Her broad and varied education enables Cari to utilize what she describes as a "unique, synergistic blend of Eastern and Western modalities." This balanced approach offers a practical way to identify and stabilize the impact of different stressors on the body, from structural and emotional to chemical, environmental and nutritional.
When stressors are present, says Cari, "Acupuncture works by removing blockages in blood and oxygen flow so tissues, cells and organs can return to health. It can enhance recuperative power and immunity, support physical and emotional health and improve overall function and well-being."
---
Professional License
GA000186
Certifications
National Certification Commission for Acupuncture and Oriental Medicine
Georgia Composite State Board of Medical Examiners