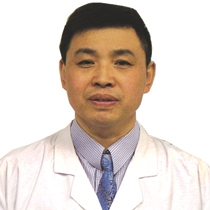 Wenning Z.
Acupuncturist "DC, LAc"
Dr. Wenning Zhao graduated from medical college in China in 1982, practicing as a hospital physician before pursuing chiropractic and alternative medicine.
A licensed chiropractic physician and acupuncturist in Ohio, Dr. Zhao learned the principles of Eastern medicine while living in China. Today, he is registered through the Ohio Medical Board as well as the National Certification Commission for Acupuncture and Oriental Medicine, and is a certified diplomate.
Dr. Zhao seeks to help his patients improve their health and well-being through natural therapies, from acupuncture and chiropractic medicine to food supplements and herbs. Conditions that can be treated through alternative therapies include digestive, emotional, physical, gynecological, musculoskeletal, neurological and respiratory dysfunctions, among others.
---
Certifications
National Certification Commission for Acupuncture and Oriental Medicine
Ohio State Chiropractic Board