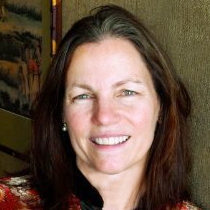 Monica R.
Acupuncturist "LAc"
Monica Roslow prides herself on providing a, "truly esoteric and effective diagnostic and treatment model to her healing practice."
The scent of specially blended herbal teas wafting from the office door is just a hint of what's in store for Monica's clients. A licensed acupuncturist and certified herbalist with a soothing and competent demeanor, she tailors her special treatments in order to cure the body and restore the balance of spirit.
First and foremost, Monica provides an atmosphere for healing. Whether her clients are suffering from stress or injury, a chronic condition or a sudden throbbing pain, a depressed mood or a grumbling belly, Monica uses her signature blend of professionalism, expertise, respect and good old-fashioned kindness to soothe minds and bodies burdened with tension or pain.
Initial visits involve an extensive intake process, with enough one-on-one time for Monica to understand exactly what's happening in the client's individual body. In the case of holistic healing, Monica believes that knowledge really is power.
In addition to in-office healing practices like acupuncture and yoga, Monica utilizes her skill with raw herbs to brew potent, curing teas for her clients to enjoy at home or work. "The herb formula has been prepared specifically for the patient and his or her condition," Monica explains. Unlike store-bought supplements or teas, "This method can be customized to the patient's particular condition."
Continuing, Monica says: "Using a combination of acupuncture, Chinese herbs, nutritional therapy and various stress reduction techniques, clients can overcome chronic, nagging health problems which may not be effectively addressed using other means."
---
Professional License
NYS Lic. 2646
Certifications
National Certification Commission for Acupuncture and Oriental Medicine
New York Division of Professional Licensing Services
Specialized Training
National Certification Commission for Acupuncture and Oriental Medicine, Diplomate of Chinese Herbology
Reiki Master
Registered Yoga Instructor