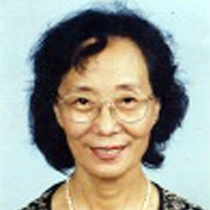 Portia Z.
Acupuncturist "MD, DOM, LAc"
With more than 40 years of clinical and teaching experience, licensed acupuncturist Portia Ping Zheng, M.D. (China) is a highly regarded expert in the field of holistic health and wellness.
Portia is a graduate of both the Shanghai Western Medical University and Chinese Medical University, and her name is listed in "Current Famous Doctors in China." She was admitted into the U.S. by exhibiting "extraordinary abilities in the medical field," and in addition to her private practice, Portia is a professor at the University of East-West Medicine in Sunnyvale, Calif.
Portia specializes in the diagnosis and treatment of symptoms and conditions, including cancer, infertility and substance abuse. She is especially passionate about discontinuing the use of tobacco products, and has developed a method using nicotine-free herbal cigarettes to curb cravings. "The method is convenient and quick, and if the patient commitment is good, it is 100 percent effective," Portia states.
In addition, this versatile practitioner uses several forms of acupuncture and Traditional Chinese Medicine modalities, including acupressure, cupping and moxibustion, to treat patients suffering from allergies, asthma, fibromyalgia, migraines, insomnia, musculoskeletal disorders, nail and skin fungus, stress, anxiety, obesity, nutritional disorders, psychological disorders and sexual dysfunction.
---
Professional License
L.AC. 4689
Certifications
National Certification Commission for Acupuncture and Oriental Medicine
Specialized Training
Shanghai Western Medical University
Chinese Medical University