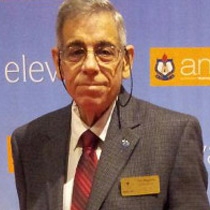 Tony R.
Massage Therapist "LMT, NCTMB"
Most people are what Tony Ruggiero describes as "touch starved." What this state licensed and nationally certified massage therapist does is helps clients satiate that long lost need for human interaction.
Tony, an active professional member of the American Massage Therapy Association, operates under the adage that the body possesses it's own capacity to heal. An intuitive therapist who knows when deeper pressure is needed as well as when to back off and utilize a gentler technique, Tony delivers a massage that's known to relieve stress, pain and any other ailment that may be impeding on a person's well-being.
"With proper soft tissue manipulation, common ailments can be ameliorated with the added benefit of relaxing touch therapy," says Tony, who continues on to explain that a flowing Swedish massage "opens our psyche to the body's ability to heal."
Tony works with clients in Greenville, S.C. Prior to establishing his private practice, he was an administrator for three massage therapy schools.
Mission
"As a licensed massage therapist and holistic practitioner, my goal is to assist in improving my clients' health and enhance their well-being. I believe that a massage and wellness counseling can balance a person's mind, body and soul. It revitalizes our most precious resources for physical, mental and emotional health.
I provide our clients with a relaxing, compassionate and stress-reducing massage at affordable prices. The atmosphere that I provide for my clients is a safe, calming and professional environment where they can come and release tensions, relieve pain and rejuvenate their bodies."
---
Professional License
NCTMB #557270-08
SC License #5758
Certifications
South Carolina Board of Massage and Bodywork Therapy
National Certification Board for Therapeutic Massage and Bodywork
Specialized Training
Greenville Technical College