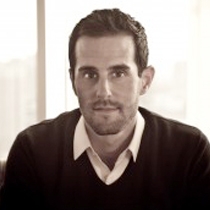 Josh W.
Chiropractor "DC"
At his Upper East Side practice, Dr. Josh Wagner seeks to deliver high quality chiropractic care and a compassionate approach in a relaxed setting for everyone from fibromyalgia sufferers to individuals coping with all types of chronic pain.
Dr. Wagner was "groomed" from a young age on the tenets of holistic, natural alternatives to health and wellness. Taking his mother's distaste of society's dependency on pharmaceutical drugs to heart, he went on to devote his professional endeavors to the study of medicine and health.
Raised in Chappaqua, N.Y., Dr. Wagner graduated from New York University's pre-medical program before earning his doctorate in chiropractic medicine from Life University in Atlanta, Ga. As a student at Life University, Dr. Wagner interned at the largest Torque Release practice in the country and apprenticed under Dr. Jay Holder, founder of the technique. Today, he is one of the few chiropractic practitioners in the country to offer this focused method, and prefers it because, "It parallels my healing philosophy: Doctors don't heal, yet assist in creating an environment where the body can heal itself."
Dr. Wagner founded The Life House to offer all-natural chiropractor care, with the intention of restoring his patients' health while making a significant difference in all aspects of their well-being. He recognizes that stress comes from many channels, and that even subtle daily stress can cause imbalances to arise—imbalances that result in spinal misalignment, back soreness, headaches, low energy, insomnia, a weakened immune system, chronic discomfort and more.
At The Life House, Dr. Wagner prides himself on treating patients as individuals, eliminating judgment and tailoring each session to personal wellness goals. "Your path to health and wellness is as unique as you are, and I respect that," he says. "I integrate your care into a realistic, manageable and effective schedule. I'm here to fully support your goals and make living pain-free with full health a possibility and a reality."
---
Professional License
X011928
Certifications
New York State Board of Chiropractic