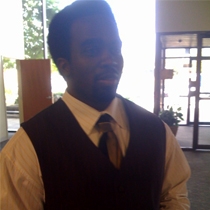 Mark W.
Personal Trainer "CSCS"
No excuses. A certified strength and conditioning specialist, Mark Walker has seen it all, from injured clients and US Army trainees to pregnant women, former college athletes and middle-aged individuals in search of health and fitness for the first time in their lives.
"My background is very diverse and I have the tools to help you reach your goals," says Mark, who's designed and overseen programs specifically to address knee and shoulder injuries. He also currently operates as a Subject Matter Expert for the US Army for Physical Readiness Training.
As a result of his varied background, Mark knows that humans are capable of more than they think and loves to show his clients that their bodies can endure far more than they realize. "I get to spark the drive that changes a lifestyle and enhances someone's quality of life," he explains. "I get to be a part of that moment when they achieve that goal they thought was elusive."
Sessions with Mark aren't just intense and challenging—clients of this fitness expert know they're decidedly fun too. Boredom? Not with Mark, who avoids stagnant workout sessions at all costs. "I am results driven," says Mark. "If you have a goal we will reach it. You'll move and move some more, and when you think you can't move anymore, we'll get moving again."
Mark offers one-on-one and small group training in and around the Wichita Falls area of Texas and near Lawton, Okla.
---