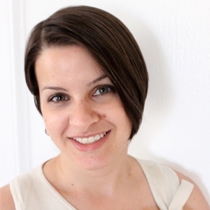 Corinne K.
Acupuncturist "LAc"
Corinne Kohrherr is a licensed acupuncturist, massage therapist and certified childbirth doula, whose versatile background and diverse skill-set makes her well-suited to work with clients for a range of physical and emotional concerns.
At Akoya Acupuncture, Corinne strives to deliver the best in patient care using a comprehensive blend of traditional and trigger point acupuncture as well as Chinese herbs and corrective massage. Personalization is at the core of her practice, and depending on a client's health needs and wellness goals, she devises treatment programs that cater to individual circumstances.
Corrine completed an internship with a focus on gynecology and infertility and externships at Callen-Lorde Community Health Center in New York City, a medical center serving the LGBT community and people with HIV, as well as at NYU Medical Center's Rusk Institute of Rehabilitative Medicine. She is currently an Acupuncture Fellow at Beth Israel Medical Center, also in New York City.
---
Professional License
L.Ac. 25 004118
Certifications
National Certification Commission for Acupuncture and Oriental Medicine
New York Division of Professional Licensing Services
Specialized Training
Beth Israel Medical Center, Acupuncture Fellow
Pennsylvania School of Muscle Therapy, Swedish Massage Training