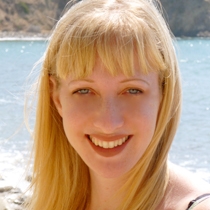 Beth T.
Acupuncturist "LAc"
Licensed acupuncturist Beth Theodore credits her childhood for her path as a practitioner of the ancient healing arts. Home remedies and family yoga outings instilled her with more than an appreciation for alternative therapies; it became the foundation for her professional future.
Beth, a California-based acupuncturist, dedicates her career to helping others eliminate pain and improve their health. In practice since 2001, her focus is to create balance and a healthier body and mind, working with clients who exhibit emotional disharmonies, menstrual and reproductive imbalances, digestive disturbances, pain, insomnia, smoking addictions and symptoms of the common cold.
A graduate of Samra University, Beth's studies have taken her as far as Japan, where she was educated on the Japanese styles and principles of the discipline. While there, she was afforded the rare and unique opportunity to study under two masters of acupuncture, bringing all she learned back to her practice in the US.
What to Expect
Beth treats every session like it's the first one and feels that, since bodies change dramatically from one day to the next, so should each treatment. She takes time to discuss with her clients their current needs and desires, and then maps out a program to cater to those specifics.
---
Professional License
Certifications: AC7611
Certifications
National Certification Commission for Acupuncture and Oriental Medicine
Specialized Training
Neuro-Emotional Technique