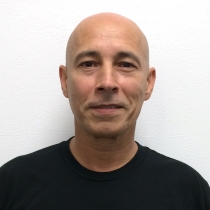 Fabian S.
Massage Therapist "LMT, NCTMB"
"I believe that in a healthy body, no sickness will grow," says licensed mobile massage therapist Fabian Soto. "Your body is the most important part of your life, and you must care for it."
Licensed massage therapist Fabian brings more than a decade of experience as a massage therapist to client's homes throughout the Miami area. A graduate of the National School of Therapy, Fabian has worked at a number of spas in the area, including Holistic Maternity in North Miami and The Beach Club in Hallandale. In addition to being state-licensed, Fabian is also nationally certified by the National Certification Board for Therapeutic Massage & Bodywork (NCTMB).
---
Professional License
FL license MA45486
Certifications
Florida Board of Massage Therapy
Ohio State Medical Board