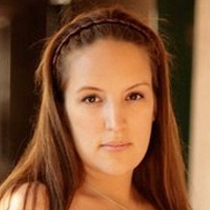 Faith F.
Massage Therapist "LMT"
Eradicate physical and emotional stress with fix-it style massage therapist Faith Foster.
Faith, a state licensed and nationally certified massage therapist based in Virginia Beach, Va., enjoys a good challenge. Fortunately, being a massage therapist enables her to work on the most stubborn of physical ailments and emotional stresses that clients often have.
Originally from Virginia, Faith completed her training in California and fell in love with the progressive and holistic attitude toward health, and the focus on spirituality, unique to the West Coast. Her technique is to approach the body physically and energetically by working from a base of deep tissue massage, with the addition of styles such as shiatsu, Thai, acupressure, energy work, joint mobilization, assisted stretching and Swedish massage to promote health and well-being.
Through results-oriented bodywork, Faith creates comprehensive plans for her clients that lead to the elimination of discomfort and an overall improvement in life wellness. While a majority of the sessions are between 90 minutes and two hours, she has worked on clients, who include individuals with chronic conditions or injuries as well as those who follow a homeopathic and natural lifestyle, for as long as three hours.
---
Professional License
NCBTMB: 607640-11
VA: 0019010082
Certifications
Virginia Board of Nursing
National Certification Board for Therapeutic Massage and Bodywork
Specialized Training
National Holistic Institute, 2010