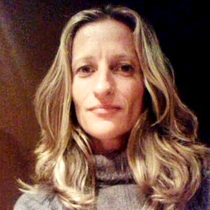 Magali B.
Massage Therapist "LMT"
Massage work can relax and renew. It is also, however, a means of self-investment, says Magali Boehlen, a licensed massage therapist and certified massage instructor in Miami Beach, Fla.
Of the many benefits of bodywork, regular massage has the ability to increase longevity, Magali explains. The proof is in the results, as clients begin to feel a real difference in their body and mind—a change that continues to last long after a session is over.
Because massage is such a personal investment in heath, clients who seek Magali's expertise are typically invested in their well-being and are genuinely in search of happier, stress-free lives. Her approach: to work the deep internal structures of the human body while maintaining an awareness of energy distribution, releasing stress and stored tension from both the body and mind.
---
Professional License
MA0021800
Certifications
Florida Board of Massage Therapy
Specialized Training
Pathwork School
Barbara Brennan School of Healing, Brennan Healing Science Practitioner
Professional Studies of the Human Consciousness Field and Healing, Energy Worker and Healer