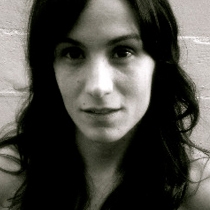 Bryna C.
Personal Trainer "CES, CPT"
Clients looking for a full body workout seek out certified personal trainer and exercise specialist Bryna Carracino. Owner of Fit Club Los Angeles and Bryna Leigh Fitness, Bryna uses a combination of Kettlebells, yoga, cardiovascular exercises and resistance training for a session that is both inspiring and focused.
Over the last six years, Bryna has used her expertise in core training and lifestyle coaching to help hundreds of clients reach their fitness goals and make positive changes to their diets. "I believe in training hard," Bryna says. "Through that process you become the best person you're capable of being."
That doesn't mean spending all of one's time thinking about strength training or weight loss. Having once been directionless herself, Bryna understands the importance of living a balanced, healthy lifestyle. If just one part of a client's life is off kilter, all other aspects of life will be affected, she says.
Bryna is certified in corrective exercise and sports enhancement with additional certifications in functional movement, Dotfit, TRX and Kettlebells. She is certified through the National Academy of Sports Medicine.
---
Certifications
National Academy of Sports Medicine (NASM)
Specialized Training
Corrective Exercise
Sports Enhancement
Functional Movement Screening
Dotfit
TRX
Kettlebells