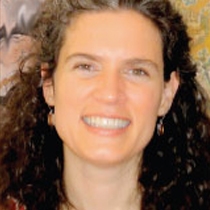 Alison D.
Acupuncturist "LAc"
Alison Downey harnesses her mellow energy and reassuring demeanor to assist her clients with their physical and spiritual needs.
A licensed acupuncturist and herbalist, Alison's success can be attributed to her desire to get to know each client. After assessing their individual needs and goals, she is better able to use her sound medical knowledge and skilled spiritual healing to facilitate positive, enduring transformations.
Alison's dedication to her practice, on the other hand, is far more personal. At the age of 17, she witnessed how acupuncture nearly saved her mother's life. Since then, Alison has devoted her time and studies to helping others through acupuncture and Chinese medicine as well.
Throughout her career, Alison has explored a range of alternative therapies both in the U.S. and abroad to improve her clients' health, including qi-gong and other self-healing techniques for health, longevity and spiritual awakening. She says, "My unique blend of medical expertise and spiritual healing and counseling assists people to make deep and lasting change."
---
Professional License
North Carolina State Lic. #547
Certifications
North Carolina Acupuncture Licensing Board
Specialized Training
Daoist Traditions College of Chinese Medical Arts
NIH Department of Complementary and Alternative Medicine, Internship