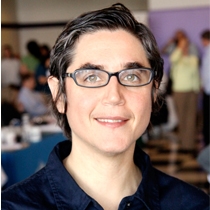 Barbara S.
Acupuncturist "LAc"
A world-renowned scientific mind, Barbara Siminovich-Blok combines state-of-the-art knowledge of human physiology with Traditional Chinese Medicine to enhance the efficacy of each acupuncture session.
Barbara is a licensed acupuncturist in the state of New York and a naturopathic doctor in Connecticut. Adding to her credentials, she has an established background in the scientific academic arena and has studied and received degrees in biotechnology, biochemistry and chemical engineering.
Barbara explains that her scientific background deepens her understanding of the human body and enhances the application of these ancient techniques. "I utilize this strategy for helping my patients recover from different conditions as well as orienting them in leading a healthy lifestyle," she says.
Clients seek Barbara's assistance for pain management, sports medicine, nutrition, wellness and weight loss. As an acupuncturist, she is committed to utilizing her training and education to help clients determine the most efficient ways to treat existing concerns using the principles of Traditional Chinese Medicine.
As a practitioner, but also as a resident of this chaotic city she calls home, Barbara is well aware of the obstacles to health that modern life brings. "I holistically combine diet, supplementation and exercise with my expertise in acupuncture, naturopathic manipulation and therapies, bodywork and exercise," she says. "It is a two-fold responsibility—your compliance and commitment with my guidance."
---
Professional License
004754
Specialized Training
University of Brideport Acupuncture Institute, MS Acupuncture, 2010