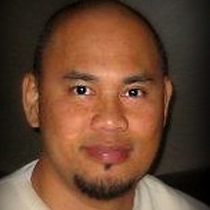 Wendell D.
Massage Therapist "LMT"
---
I am a student of the healing arts, and I genuinely care for the human condition, says licensed massage therapist Wendell Diamal. My clients can tell the difference before and after their treatment.
It was this dedication to individualized care that led Wendell to leave a promising but impersonal career in physical therapy for the more client-oriented world of massage therapy. Wendell soon discovered that massage techniques were much more in line with his personal philosophy.
I realized that physical therapy was all about treating the symptoms, he explains. I needed to find a more traditional, holistic approach. I found that tai chi, acutherapy, and bodywork were what Id been looking for all along. Wendell soon became an expert in several massage modalities, including shiatsu, acupressure, neuromuscular technique, myofascial release and reflexology.
Throughout his ten years in the healing field, Wendell has sought to continuously add new knowledge to his arsenal of techniques. He became a Tai Chi for Health instructor and martial arts trainer in order to expand his repertoire for treating chronic health issues and pain symptoms. I believe that the martial arts and the healing arts are constantly intertwined with each other, he says. It's the embodiment of the yin and the yang.
What to Expect
First-time clients are required to fill out an intake form and provide basic medical history information. Clients then perform a range of motion assessment. During treatment they lie comfortably on the massage table covered with a sheet. After the session, Wendell will teach basic at-home qi gong and tai chi exercises upon request.