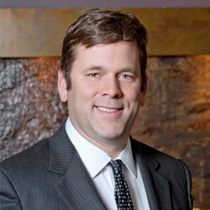 Timothy M.
Plastic Surgeon "MD"
Top of the line surgeons start by graduating at the top of their class. Hailing from Richmond, Va., Dr. Mountcastle earned his plastic surgery degree from Louisiana State University. Graduating in the top five percent for general surgery, he was appointed chief resident for general and plastic surgery. He completed his training at Charity Hospital in New Orleans, the second oldest public hospital in the U.S.
Since 2004, this Virginia native has been practicing plastic surgery in his home state. With offices in Reston, Ashburn and Leesburg, his private practice, Mountcastle Plastic Surgery & Vein Institute, offers a wide range of cosmetic procedures from facial surgery to body contouring and vein therapy, among other treatments.
Specializing in breast augmentation, reduction and reconstruction, Dr. Mountcastle is one of a few plastic surgeons in the Washington metro area to perform DIEP. The procedure uses abdominal fatty tissues for breast reconstruction.
In addition to speaking at conferences and contributing to peer-reviewed journals, Dr. Mountcastle is chief of plastic surgery at Inova Loudon Hospital in Lansdowne, Va., and medical director of Radiance Medspa in Fairfax. He also performs abdominoplasty, liposuction and CoolScultpting as well as skin cancer surgery.
---
Certifications
American Board of Surgery