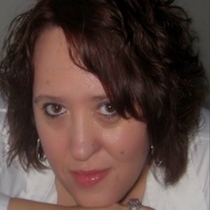 Betty H.
Massage Therapist "LMT"
Working in a clinical setting since 2006, Betty Humphrey is an expert on using massage therapy to treat pain.
Betty graduated in 2003 from the Virginia School of Massage in Charlottesville, Va. and has since been in practice as part of a successful chiropractic office in the Harrisonburg, Va. area. Betty is proud her clients regularly refer friends to her, in addition to relying on her healing hands over the years themselves.
"I remind clients that our bodies were made wonderfully to heal themselves and that we just need to put them in the correct environment in order for healing to occur," says Betty. The massage therapist says she loves the fact that at the end of each day she has fulfilled her mission to reduce or eliminate pain.
Healing on All Levels
Betty teaches from her book Kinetic Forgiveness: Learning to Forgive Like God a healing modality for those who are interested in releasing past negative events from their minds and bodies. Healing on all levels begins with kinetic forgiveness.
What to Expect
Each treatment will depend on the client's particular needs, but in a one-hour session Betty often devotes about 40 minutes to the client's back and 20 minutes to the front.
---
Professional License
0019006769
Certifications
Virginia Board of Nursing
Specialized Training
Virginia School of Massage in Charlottesville, Va. (2003)