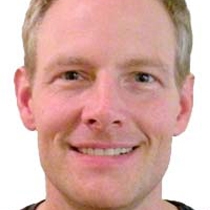 Henry D.
Massage Therapist "CMT, LMT"
The third most populous city in North Carolina still has a down home feeling. In the historical shopping district of Greensboro, Henry Dixon, a certified massage therapist, offers deep tissue therapeutic massage to clients in need of relaxation and renewal.
Located within the State Street Center for Renewal, Henry sees clients from all over the Triad, as the area is known in North Carolina. A certified massage therapist, he focuses on relaxation and therapeutic techniques designed to nurture both body and mind.
Clients come with a wide range of ailments, from lower back pain to joint aches, among other physical problems. Henry also works with expectant mothers, providing prenatal massage to aid with maternity concerns.
In addition to seeing clients at his location, Henry is available for on-site calls within the region. He also offers on-site chair massage for businesses looking to give their employees a much needed boost in the workplace. Even just a five-minute session can enhance morale and improve productivity, he notes.
---
Professional License
NCBMBT #11743
North Carolina Lic. #11743
Certifications
North Carolina Board of Massage and Bodywork Therapy