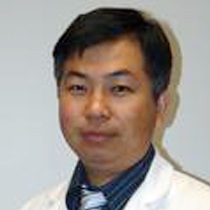 Sung C. C.
Acupuncturist "Dipl Ac, LAc, MSAOM"
Licensed acupuncturist Sung C. Cho is an expert in treating oncology patients, helping to reduce pain and nausea during the chemotherapy process.
Sung has been practicing acupuncture in Korea and America for nine years. He is certified in traditional Korean hand acupuncture and holds a master of science degree in acupuncture and Oriental medicine. After graduating from California's South Baylo University, he helped establish an integrated medicine clinic where he worked closely with an oncologist to care for cancer patients using acupuncture and moxibustion. Sung specializes in pain management for a wide range of illnesses and diseases.
"I like to help patients who are suffering from pain and can't find a solution in Western medicine," Sung says. "I use Oriental medicine to awaken the healing power each client has within. Acupuncture merely assists the inner doctor."
Sung practices Korean traditional moxibustion, which he says works especially well to treat chronic conditions. "Korean traditional moxibustion stimulates the target organs to increase erythrocyte for nutrient cells and leukocyte for the immune system," Sung explains. "It decreases pain while strengthening the immune system."
In addition, Sung is especially skilled in treating oncology patients. "Acupuncture helped patients cut back on pain killers, so they could eat without experiencing nausea or vomiting," Sung says. "As a result, they had a much higher quality of life."
---
Professional License
117276
Certifications
National Certification Commission for Acupuncture and Oriental Medicine
California Acupuncture Board
Specialized Training
Institute of Legitimate Korean Acupuncture and Moxibustion, 2003