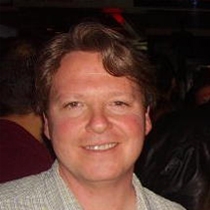 Donald H.
Massage Therapist "LMT"
An active member of the Long Island community, Donald Horning has been bringing relaxing and therapeutic massages to the residents of Farmingdale since 1994. Throughout his career, he has helped thousands of clients reduce stress and relieve pain.
Before pursuing his license to practice massage therapy, Donald worked as an aircraft mechanic for 12 years. It wasn't until receiving his first professional massage, which was given to him as a gift, that Donald began to truly understand the tremendous impact of bodywork on physical well-being.
Impressed, Donald took a leap of faith and returned to school, attending the New York College of Health Professions in Syosset, N.Y. to study massage therapy. A go-getter by nature, Donald excelled in his massage therapy program and was awarded for outstanding clinical performance and in the practice of tai chi.
Not long after, Donald began to apply his skills toward helping those who need it most. His efforts didn't go unnoticed either, and he received a certificate of merit from South Nassau Communities Hospital for his work with cancer patients.
An active member of the Associated Bodywork and Massage Professionals, Donald is always looking to expand his knowledge of massage therapy and personal health. He continually participates in seminars and workshops, including courses on medical massage, deep tissue massage and myofascial release, and aims to incorporate as many different styles of massage into his treatments as needed.
---
Professional License
NYS License 007062
Certifications
New York State Board of Massage Therapy
Specialized Training
New York College of Health Professions