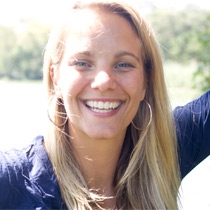 Amy S.
Massage Therapist "LMT"
If you're unsatisfied with conventional Western medicine and wish to change your health and your life, Amy Stark can help you make lasting changes. This licensed massage therapist, reiki master and reconnective healer works with clients to boost their energy so they can attract the things they want in life.
Amy's clients are often motivated to reach the next level in their career, find their purpose, or attract more of what they want. With exercise, energy healing, and proper nutrition, wellness is well within reach.
"I love seeing the transformations that clients make," says Amy. "I love the surprise on a client's face when pain disappears in one session after suffering with it for days, months or years."
In addition to treating clients in and around Orlando, Fla., Amy also offers workshops in Florida and New York City on the science of energy medicine.
What to Expect
Amy provides a safe and open learning environment where clients can discuss their lives on a mental, physical, and emotional level. She shares energy blockages she can see and assesses what might be causing them. Clients receive massages fully clothed, and may feel energy moving in and around their bodies. After a treatment, clients often feel either very relaxed or energized.
---
Professional License
MA# 65168
Certifications
Florida Board of Massage Therapy
Specialized Training
Holistic Institute of Massage Therapy, 2011