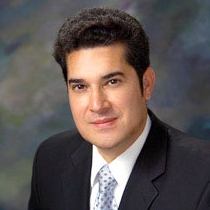 Alex C.
Dermatologist "MD, FAACS, FAAD"
A respected medical authority, Dr. Carcamo has also published papers on topics including cutaneous lymphoma, laser skin resurfacing, radiofrequency and botulinum toxin for the treatment of wrinkles.
During his studies at Harvard Medical School Dr. Carcamo distinguished himself by achieving honors in 12 of 15 clinical rotations, including dermatology and dermatopathology. He also represented Harvard Medical School in leadership positions at the American Medical Association and the Massachusetts Medical Society. After earning his MD, Dr. Carcamo performed skin cancer research at Harvard Skin Disease Research Institute.
As a dermatology resident at Harvard, Dr. Carcamo gained vast experience diagnosing and treating a wide array of acute and chronic skin conditions, including dermatologic emergencies, skin cancer and cosmetic problems requiring laser treatment. Dr. Carcamo rounded off his training with a cosmetic surgery fellowship accredited by the American Academy of Cosmetic Surgery. As a fellow, Dr. Carcamo conducted cutting-edge clinical research on liposuction, laser skin resurfacing, photodynamic therapy, radiofrequency, and soft-tissue augmentation.
The Aloha Spirit
Dr. Carcamo is a devoted husband of 15 years and a loving father of two beautiful young children. His favorite pastime is playing with his kids on the beaches of Oahu (sunscreen on at all times, of course!). He also enjoys playing golf, tennis and surfing.
---
Certifications
American Board of Dermatology