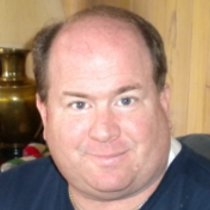 James T.
Massage Therapist "LMT"
Licensed massage therapist James Tallon is a support system to his clients. Native to Manhasset, N.Y., where he still resides today, James has always been surrounded by the encouragement of family and friends, and now offers this same sense of care for each of his clients.
Massage therapy isn't the only way James supports his North Shore community. An avid golfer, weight lifer and martial artist, James also works as a firefighter and a New York State Certified EMT with the Manhasset-Lakeville Fire Department.
James is a graduate of the New York College of Health Professions, where he earned his associate's degree in 2004. He is a member of the American Massage Therapy Association, and has worked at three U.S. Open Tennis Championship events and one U.S. Open Golf Championship at Winged Foot.
James offers bodywork services in two convenient locations: at Physical Therapy Associates of Great Neck and in client's residences within 20 miles of his hometown. His work is as varied as his interests, and has attracted clients with a range of needs and goals, from individuals who are looking for relief between physically challenging workouts to those who simply want to relax after a long, stressful day.
"What I like most about my work is that I get to treat and take care of people who have aches, pains and muscular soreness," says James. "It is also one of the reasons I became an EMT."
---
Professional License
NYS License 017906
Certifications
New York State Board of Massage Therapy