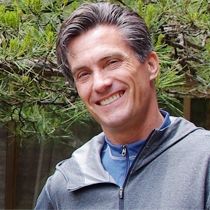 Brian S.
Massage Therapist "LMT"
---
Before committing to the practice of shiatsu full time, Brian Skow had a successful career in quality management and process improvement. Not that far off from the work he performs today, Brian understands the stress levels experienced by "corporate warriors"—and how to reduce them.
Brian has a unique ability to connect with his clients; it spans beyond his professional life too. "Are you an athlete?" he asks. A life-long exercise enthusiast and a first degree black belt in Danzan Ryu Jujitsu, Brian knows how fitness can take a toll on the body, and is eager to facilitate the healing process.
Zen shiatsu is Brian's primary means of therapy. A Japanese medical bodywork form that draws on the principles of acupressure, zen shiatsu combines classical shiatsu with physiology and psychology. Ultimately, those receiving zen shiatsu can heal their physical body and emotional spirit.
Conditions that zen shiatsu may be useful for includes stress and stress-related ailments (insomnia, anxiety, depression, muscular tension, headaches, digestive disturbances, etc), as well as disorders of the musculoskeletal system (backaches, synovitis, sprains, strains, shoulder stiffness, joint pain, etc).
Zen shiatsu can also be utilized for localized physical effects, from sinus congestion to poor circulation.