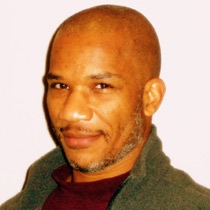 Kaal N.
Yoga Instructor
With teachings based on Indian, Chinese, Tibetan and Korean masters, yoga instructor Kaal Nath tempers the old with the new while remaining true to the former.
One day, when Kaal was about 19 years old, he was walking down Pennsylvania Avenue in Washington, D.C., when he took a look around and suddenly stopped. "For some reason I took note of the bustling and was repulsed by the idea of how 'crazy' it seemed. I thought I don't want to be crazy like that."
As he continued walking, he saw a sign for Sivananda Yoga Vedanta—a metaphysical path he's been on ever since.
After being initiated by Swami Vishnu Devananda in New York, Kaal says he experienced Kundalini activation after five years of intensive study. He also took a serious interest in kung fu and qigong, personally training with several masters for years at a time. In 2007, Kaal took a vow to help others obtain such self-mastery through teaching a combination of yoga and martial arts.
Now based in Birmingham, Ala., sessions with Kaal typically start with warm ups that incorporate Chinese and Tibetan methods. Then comes staff work and standing asanas before a shift to pranayama and qigong, followed by yoga nidra. Sessions close with meditation exercises.
It's been quite a while since Kaal started on his path, but it's a road that keeps going for him and others. "My longest-running client (about 12 years) was a musician who credited me with bringing 'many positives' into her life," Kaal says. "I hope that she's still practicing!"
---