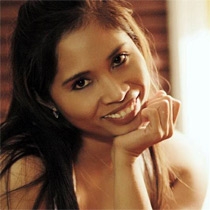 Amor L.
Massage Therapist "LMT"
---
Visit the Buckhead studio of Amor Largo in Atlanta for a deeply relaxing or therapeutic massage.
Born and raised in the Philippines, where holistic and natural medicine is a part of healing, Amor has always felt that massage was her calling. She moved to Atlanta is 1994, soon falling in love with the South. Today, in her studio in the lively Buckhead neighborhood of Atlanta, licensed massage therapist Amor offers therapeutic deep tissue massage to her clients.
Amor pays careful attention to the needs of her clients, offering relaxing or therapeutic massage based on current health goals. She believes that massage plays an important role in health and can impact quality of life. "This," she explains, "is what I love most about my career—the privilege to help clients in a way that very few can."
Amor listens to both the words and the bodies of her clients to ensure the best results. Clients, including weekend warriors, business athletes and stay-at-home moms, seek Amor's therapeutic touch through neuromuscular therapy, deep tissue work and sports massage before and after competitions.
Committed to her education, Amor continues to undergo advanced courses in massage therapy. Her best advice after a session? Drink water, which allows the body to relax and helps flush out toxins. When not at her massage studio, Amor enjoys cooking organic meals as a part of a healthy lifestyle.