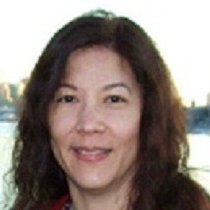 Linda P.
Acupuncturist "LAc, MSAOM"
A 1996 car accident left Linda Phelps, a professional musician, with debilitating back pain. When prescription pills provided little relief, Linda sought out natural medicine, an experience that inspired her to become a licensed acupuncturist. Now she is the owner of Purple Dragon Healing Arts in Seattle, Wash., helping others ease their pain and lead active lives.
A professional pianist, choral director and music educator, Linda understands how chronic pain can interfere with a person's career. Not only has she experienced it herself, but she has seen it in fellow musicians who often play for hours on end.
As a piano instructor, Linda teaches students proper positioning to deal with repetitive stress. As a licensed acupuncturist, she treats other musicians to overcome and prevent injury as a result of playing their instrument.
At Purple Dragon Healing Arts, Linda sees clients dealing with anxiety, injuries and common ailments related to performing. She also treats clients with fatigue, insomnia, eating disorders and depression.
Linda is an Acu Detox Specialist and is certified by the National Acupuncture Detoxification Association (NADA). Throughout her career, she has provided NADA treatment at the Lincoln Medical and Mental Center in New York City, and currently works with clients seeking help with addiction recovery.
---
Professional License
#AC60161168
Certifications
National Certification Commission for Acupuncture and Oriental Medicine
Washington Department of Health
Specialized Training
Louis Armstrong Center for Music and Medicine