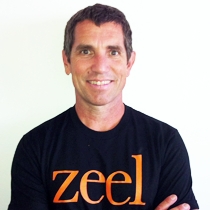 Jon S.
Massage Therapist "CMT"
Jon grew up in Malibu, California, where he cultivated a lifelong love of exercise and wellness. He began his career in bodywork in 1995 in private practice and as an independent contractor for clinical wellness offices, health clubs and sporting events. In 2007, he enrolled in the Guild for Structural Integration in Boulder, Colorado, receiving his diploma soon after.
Jon helps clients envision, explore and discover comfort in their physical and mental selves. By deeply connecting with his clients, he has helped many to work through painful, chronic conditions and to find freedom from a variety of conditions.
Jon is a practitioner of the highly specialized bodywork form known as Rolfing® structural integration, based the paradigm of fascial manipulation for lasting health. With Rolfing®, clients are asked to look inward to determine where imbalances stem from, making it in itself a unique modality. "We are trying to actually change someone's physical structure," says Jon. "The process is fairly simple, yet the complexities of understanding how the whole person is involved on an emotional, spiritual energetic path of healing can be challenging."
Apart from structural integration and its disciplines, he is also trained in deep tissue massage, sports massage, clinical massage, prenatal massage, and reflexology.
---
Professional License
CAMTC certificate 28988
Certifications
California Massage Therapy Council
Specialized Training
The Guild for Structural Integration, Boulder, CO (2007)
The Massage School of Santa Monica, Santa Monica, CA (2006)
California Healing Arts College, Los Angeles, CA (2004)
Central Coast School of Body Therapy, Los Osos, CA (1995)