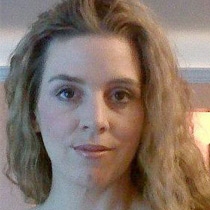 Cindy F.
Massage Therapist "CMMT"
Cindy Ferrell is a warm and compassionate certified medical massage therapist with a commitment to treating misunderstood clients with the care, respect and attention she believes they truly deserve.
"I love what I do, and my clients love how I do it," Cindy says. Through years of working with people who are ill, elderly or suffering from physical and mental disorders, Cindy knows how difficult and frustrating it can be for her clients to communicate with medical personnel. She also knows they are not always able to make themselves easily understood, and are prone to being dismissed or ignored. Cindy is therefore passionate about ensuring that, when they work with her, her clients' needs are the top priority. "I believe in treating my clients like family," she says.
Cindy is also committed to treating her clients' bodies as whole organisms, rather than separate parts. "Just because you have a sore shoulder or a pulled hamstring, it doesn't mean those are the only places that need work," Cindy explains. "Sometimes pain can trick us into thinking it's in one place, when actually it it's in another. To have a successful outcome, I believe it's important to listen to my clients, first and foremost. They know their bodies and they know what they are feeling!"
---